We walked into our house at 1am Tuesday morning from our holiday in Majorca and less than 6 hours later I was up and on my way to Doncaster Airport to fly to Newquay to see Charlotte, Angus and Nina.
It takes us just 20 minutes to get there now the link road is open, a 50 minute flight and 5 minutes to Charlotte's house - so not a bad journey. The quickest door to door to date is 2 hours 7 minutes done by Becky (she is 5 minutes nearer to Doncaster than we are). There was only about 24 people on our flight and I was able to make sure I was on the right side of the plane to see all our favourite beaches as we flew in - The images below are courtesy of Google
Polzeath, Daymer Bay and the Camel Estuary
Trevone Bay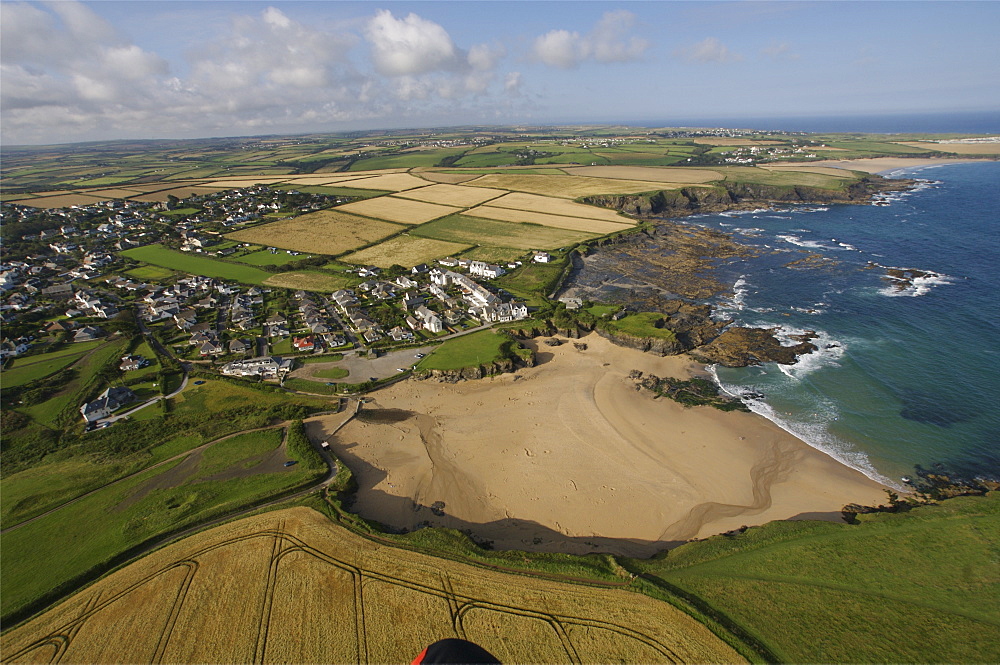 Harlyn Bay
Mother Ivy's
Trevose Head - can you see the lighthouse?
Booby's Bay and Constantine Bay's
Treyarnon Bay
Porthcothan Bay
Mawgan Porth
and inland to Newquay Airport
What an end to the flight! Charlotte and Nina were at the airport waiting for me when I landed and within 15 mins of being picked up I was having breakfast at their house - Brilliant!
With the day being so lovely we packed a picnic and went down to Treyanon for a few hours, feeling the sand between my toes was lovely
The following day was not quite as nice but that didn't stop us getting the ferry over to Rock. With the tide being low it was going from the 'Lower ferry point' which meant we had a walk on the cliff top and down to the cove. In turn that gave us great views over Padstow and Rock.
We walked along the beach to have lunch at
the Mariners
. I had the most delicious potted crab served with Doombar bread and salad along with a few of Charlotte's chips from her fish finger sandwich. (Nina enjoyed her homemade lunch too!)
The trip across brought back so many memories of times we have gone across on the ferry with Charlotte, Becky and Jonathan at Nina's age and it's so pleasing when things don't change and you see your children and relive their childhood through their own children.
I had to leave the next morning so a 5 minute drive to the airport arriving just 25 minutes before the flight was due to take off and another 50 minutes later myself and just 15 other passengers landed at Doncaster. It couldn't be better for us but I hope the numbers increase as I'm sure Flybe will not continue with the route next year.