So to continue, but a warning as I didn't have the camera I have had to rely on Google for the pictures. We did have an early start the next morning in order to get to Hounslow for 9am to meet Becky and Tom at our hotel for the night. Whilst David and Tom sat and had coffee Becky and I were up and away on the tube to London central - Covent Garden was our final tube stop and waiting for us was Jonathan's girlfriend, Amy. By now I was in need of coffee and it wasn't hard to find somewhere. Charlotte arrived a few minutes later and the drinks having been finished we set off for our first mystery destination -
Christophers
, where we were having brunch.
We were so busy avoiding people that we never noticed that we had walked right passed my niece, nephew and his partner, all of who had been invited to join us by Becky- what a lovely surprise! I'm always very touched when I know that the 'cousins' have got together of their own accord. We had a lovely brunch and after went our separate ways. We ladies took a tube to Oxford Circus to go to Liberty. I had never been there - what a gorgeous building
I just loved everything about it, but oh so expensive! We spent a long time wandering round it before moving on to our next destination near Elephant and Castle. It was a place I had been following on Instagram and was really keen to go to
Mercato Metropolitano
and amazing space inside and out filled with street food stalls and an unbelievable deli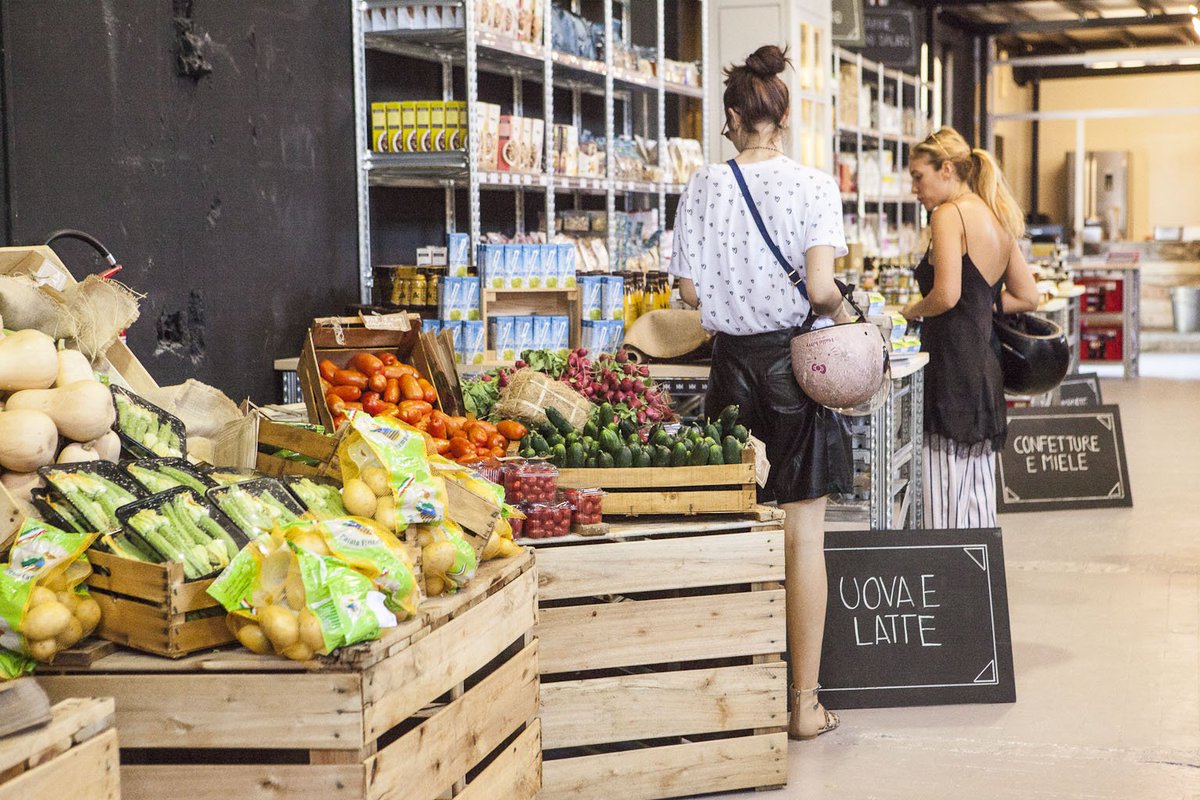 It was so warm that we were able to sit outside in the sun. If you like Borough Market you'll LOVE this place (all pictures from Google images). On leaving there we got the bus to the Southbank and ended up in Giraffe for cocktails.
Again it was so lovely to be able to sit in the sun and we did sit, right until it was time for us to get to our next venue - the Gielgud Theatre. Becky had bought us tickets to see The curious incident of the dog in the night-time.
I had bought Charlotte the book when it first came out and Becky had read it some years later so to see it on stage was fascinating. It finished just after 10pm so after a visit to the sushi shop for supplies for Becky and Charlotte we made our way back to the hotel at Hounslow to find all the male family members already in their rooms having had a 'heavy' day at the rugby! And just to prove they did go there a couple of pictures from the camera
It was so lovely to get together as a family in London, Becky and Tom did us proud with all the arrangements and we'll have the memories for many years.